Alliances
Alliances that allow us to reach even further
Sacytrans and Blue Water, companies with confirmed experience on the international market, seal an alliance that offers a comprenhensive response to the globalization of the markets and the trajectory of internalization of our clients.
We have a strong and solid international support through which we can guarantee the best service adapted to the needs of our customers in each country.
Our Alliance with Donau allow us to be at Forefront in the East and the Middle East countries.
With our own delegations in Hungry, Latvia, Poland, Czech Republic, Romania, Slovakia and important partners in the rest of Eastern Europe and part of the Asian Continent.
We are able any type of goods: full truckload or shipment to countries such: Albania, Armenian, Azerbaijan, Belarus, Bosnia, Bulgaria, Croatia, Estonia, Georgia, Greece, Hungary, Iran, Irak, Kazajistán, Kosovo, Latvia, Lithuania, Macedonia, Montenegro, Poland, Czech Republic, Romania, Rusia, Serbia, Slovakia, Slovenia, Turkey, Turkmenistan, Ukraine, Uzbekistan.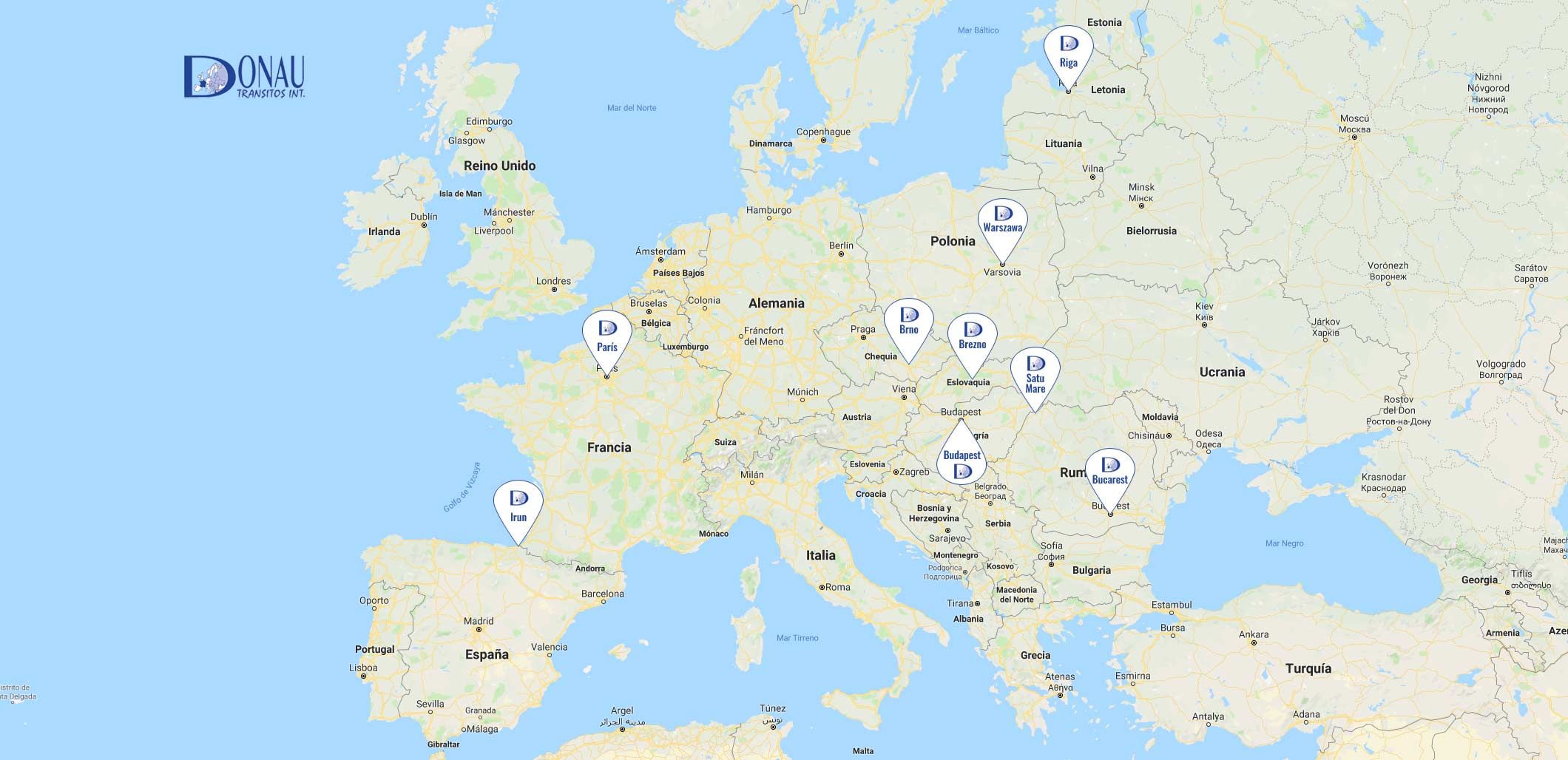 Our alliance with Hontoria Garraioak gives us the opportunity to have a large traction fleet with professional drivers and with great experience on European routes.