On 16 and 17 October, more than 700 transport leaders gathered in Marseille for TOP Transport Marseille 2023, the tenth edition in which Sacytrans participated.
Our Experience in TOP TRANSPORT fair
The recent economic and health crises have shown that the efficiency and agility of the freight transport sector are essential to develop the performance of our economy, both at home and abroad.
The challenges facing this sector are multiple and strategic, both to ensure the relocation of our industry and the modernisation of trade and to respond to new modes of consumption and environmental concerns.
In this context, Top Transport Europe has again established itself as the meeting par excellence of the logistics industry sector in 2023, where transport companies and shippers have shared their experiences and concerns.
Top Transport Europe is not just a transport fair but a closed event where the different transport companies set up their stand and the other shippers or potential clients schedule meetings.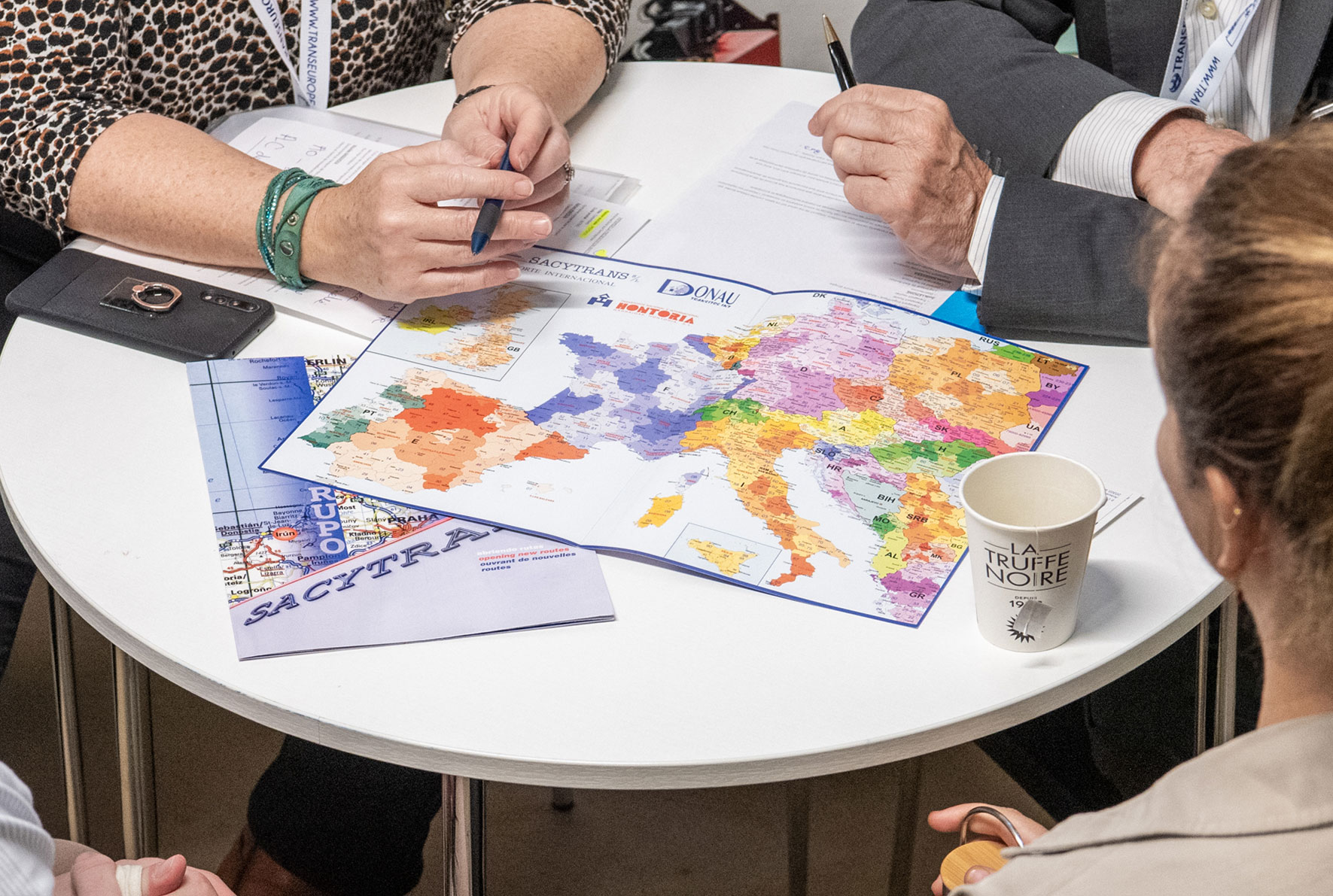 During the two days of the fair, there are hundreds of meetings between carriers and shippers to find solutions to the problems that shippers have, such as looking for new transport providers for new flows, while others are committed to intermodal transport to reduce their CO2 emissions or simply to have a more comprehensive network of carriers, in short, each client has its problems and seeks solutions at the show.
This year, Sacytrans has focused more than ever on publicising and promoting the Intermodal Transport that it has been carrying out for more than five years on the following routes:
FR-64 MOUGUERRE (BAYONNE) - FR-94 VALENTON (PARIS)
FR-64 MOUGUERRE (BAYONNE) - FR-62 DOURGES (LILLE)
FR-64 MOUGUERRE (BAYONNE) - FR-54 CHAMPIGNEULLES (NANCY)
The results are always positive; we get new customers at every show. In addition, given the continuous attendance at this event, many loading companies already know the name of Sacytrans, which can call on us at any time.
The Marseille Transport Fair 2023 was a showcase for innovation, and Sacytrans shone brightly. Its focus on sustainability and the customer bodes well for the future of transport at trade fairs and beyond.
You can follow all our news on our Linkedin profile or our website.